ABOUT ISHTA
Why is this lineage unique ?
ABOUT ISHTA
Why is this lineage unique ?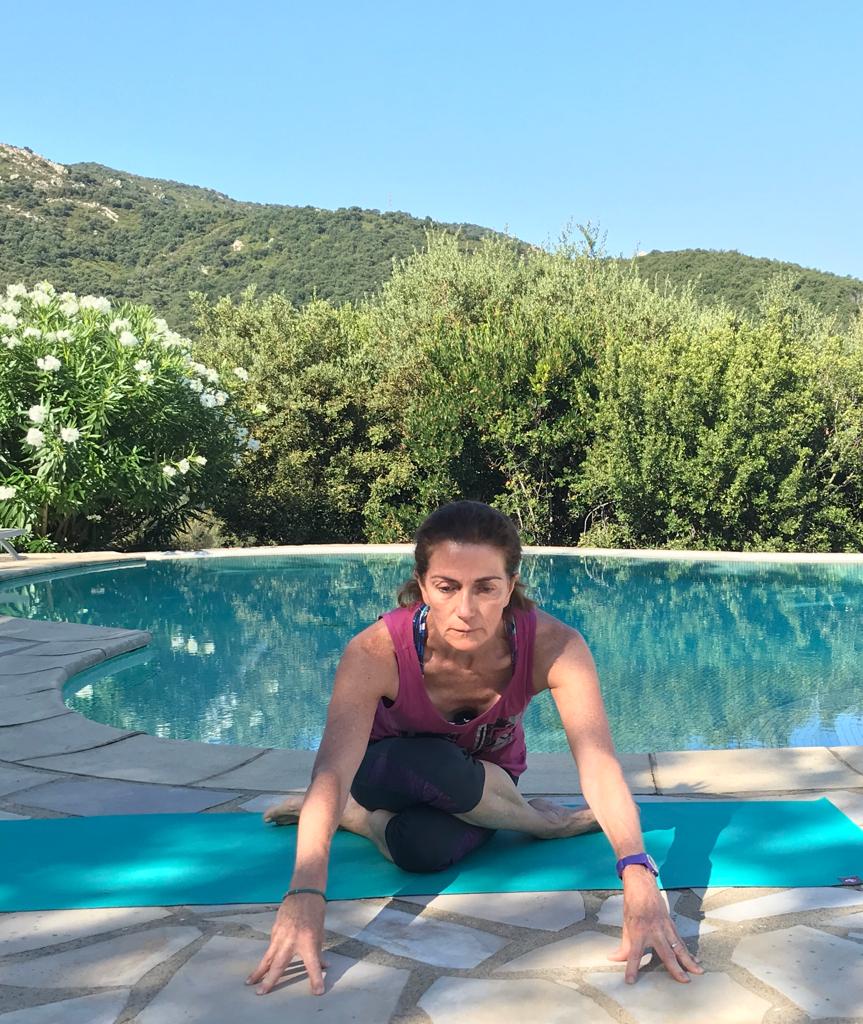 What is ISHTA ?
The ISHTA style integrates breath-based yoga flow with alignment, meditation and healing bodywork.
ISHTA Yoga is a style of yoga that combines different types of yoga, blending ancient and contemporary teachings to meet the individual needs of each yogi. ISHTA is an acronym for Integrated Science of Hatha, Tantra and Ayurveda.
The concept of ISHTA Yoga began in South Africa in the late 1960s, created by the father-and-son Mani Finger and Yogiraj Alan Finger. The first ISHTA Yoga studio in the United States was opened in 2008 in Manhattan.
The name of this style of yoga also has deeper meaning. Ishta is a Sanskrit word that means "that which resonates with the individual spirit," a concept that is the key element of this lineage. Each yogi must follow his/her own path, and it is this very personal journey that ISHTA Yoga seeks to encourage.
About ISHTA 
In addition to the physical practice of yoga, ISHTA offers yogis a background in the spiritual and philosophical aspects of yoga, including kriya, pranayama, tantric philosophy, the healing practice of Ayurveda and meditation, among others.
In ISHTA Yoga, we will therefore seek to find a practice that suits each individual. At the level of asanas, for example, it doesn't matter how to do a posture as seen in the books, what counts is to do the posture as best as possible with your personal faculties (physical condition, fitness and state of mind). 
Thus, some postures are suitable for some people but not others. Hence a modified posture will be suggested, so that one can still achieve the pose and have the benefits. Modifications can be made either in the pose itself (i.e. knees bent in a front bend), or with the use of accessories (blocks, cushions, blanket, belt…). In the same way, we will not offer the same tools to everyone to help calm the mind. Some people can't stand relaxation, others love it… Fortunately the range of adaptation is almost endless.
 I often propose modifications in my classes, so that everyone can move at the pace that suits them. The same logic is applied to breathing exercises or meditation.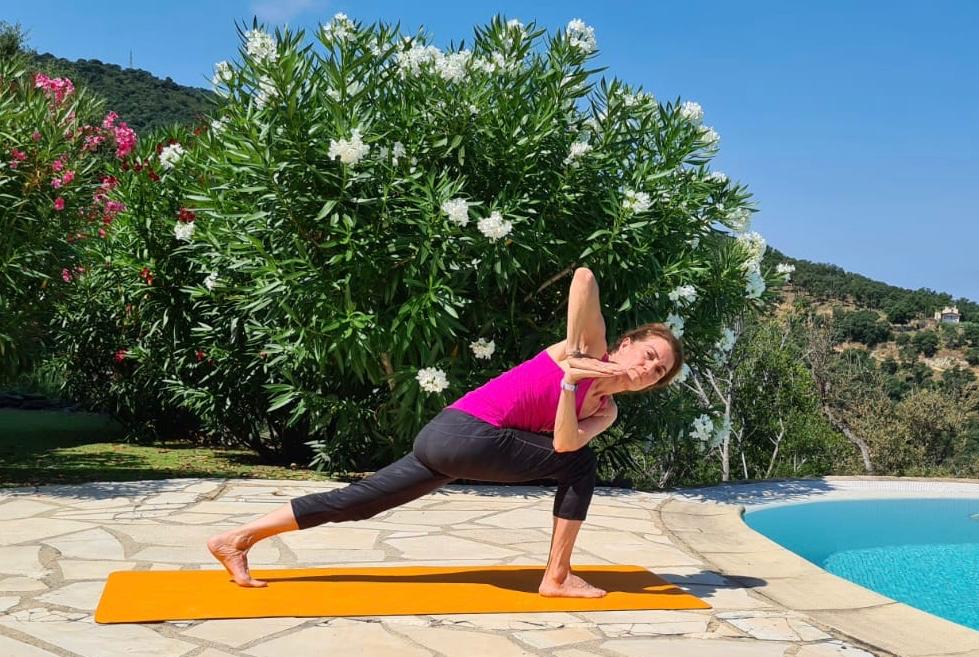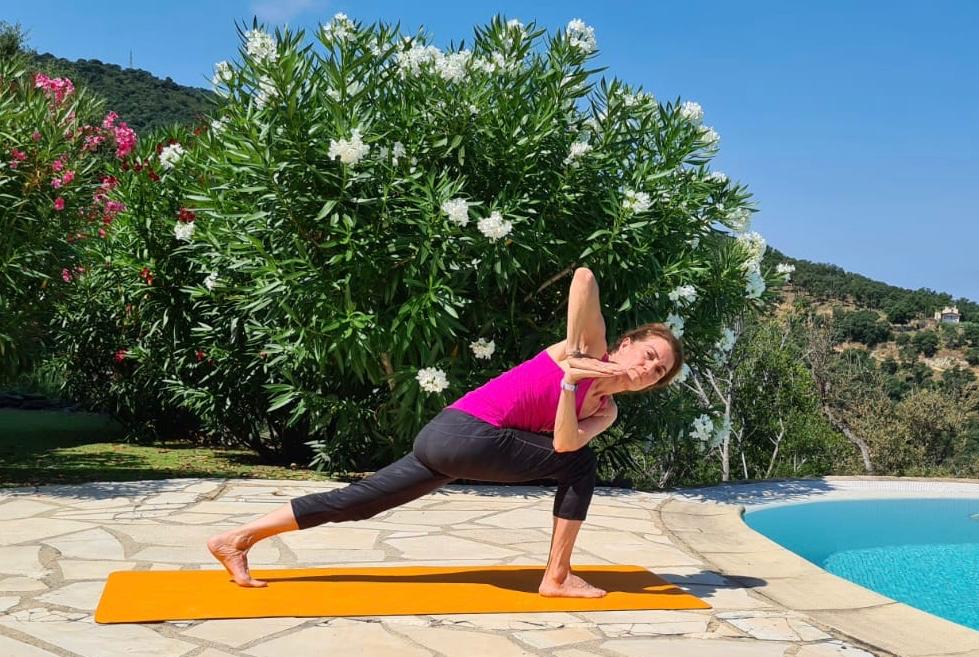 What differentiates ISHTA yoga?
The origin of this style of yoga comes from the fact that Mani was inspired by Paramhansa Yogananda in Los Angeles and Sivananda yoga in India. He turned his South African house into an Ashram, and attracted all the great Indian Yogis of the time. What differentiates ISHTA yoga from other yoga styles is the tantric aspect and the fact that you are feeding who you really are during the practice. The sessions invite participants to rediscover the essence of who they are, leaving aside the notions of right or wrong, good or bad. ISHTA yoga aims to give students the tools to incorporate the different elements of different yoga styles in the way that best meets their needs.
Why did I choose ISHTA yoga teacher training?
INITIAL TRAINING IN LONDON: ISHTA YOGA with Katrina Repka
200-Hour Teacher Training and certification in 2019
300-Hour Teacher Training and certification in 2020 
Retreat with Alan Finger & Sarah Platt-Finger in London, July 2019
Yoga Nidra certification with Mona Anand in November 2020
ISHTA MASTERS PROGRAM: with Alan Finger, Sarah Platt-Finger, Mona Anand, Katrina Repka,
Peter Ferko, Wendy Newton and Ulrica Norberg in February 2021.
www.ishtayoga.com
First of all, ISHTA yoga helped me feel better in mind and body and I wish to recreate this experience for my students.
The ISHTA lineage seduced me with its holistic approach to yoga, meditation and well-being. I also liked its respect for traditions, the teaching of ancient texts while being very modern and adapted to the 21st century.
The ISHTA training is rigorous, and very comprehensive (2 years long) including courses in anatomy, Sanskrit, Tantric philosophy, Ayurveda (Indian natural medicine), Pranayama (yogic breathing) and of course yoga and meditation. In addition to studying all asanas and their sequences, we learned the modifications to be made to adapt to each individual according to their past injuries, their physical condition, flexibility, age, potential contraindications, their goals and state of mind.
It is also yoga for all, and all time of the day and the seasons – more dynamic yoga in the morning, restorative yoga in the  evening, pregnancy yoga for pregnant women, Yoga Nidra to relax in depth as well as many pranayama, relaxation and meditation techniques.
I welcome the fact that the founder Alan Finger is still teaching; I have met him and am benefiting from his teaching, wisdom, knowledge and sense of humour.
I am Claude Bride.
Yoga and Meditation teacher. Helping you find balance in mind, body and spirit